Microscopy
The first viewing of microscopic objects at age 5, looking through Father's microscope, generated a life-long interest in tiny things. Microscopy became a passion and a part of daily life throughout a busy professional career and beyond. Photography of microscopic crystals has recently turned into art!
| | |
| --- | --- |
| | |
| Statoblasts and an isolated polyp of | the bryozoan Pectinatella magnifica (x25) |
Much more than essential work tools (e.g., recording zooplankton communities, or observing toxicity test organisms, or documenting the life-cycle of minute aquatic creatures), microscopes provide a window to the magnificence and beauty of Nature. In combination with a camera, capture of this beauty is a favorite pastime.
Small pebbles from a Pacific Ocean beach, magnified x6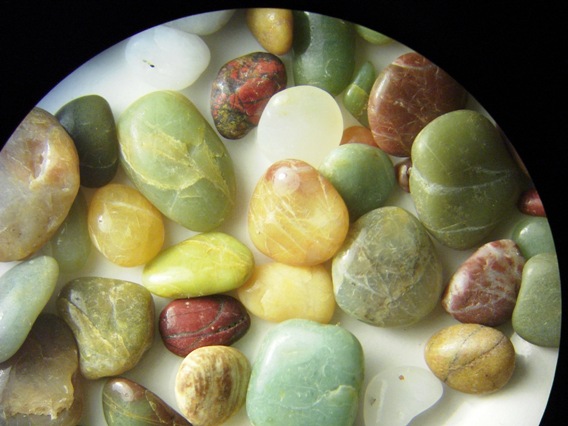 Young Bay Mussel covered with bryozoans and tunicates (x6)
Floating freshwater vegetation: Azolla sp. Fairy Moss) and Lemna sp. (Duckweed), magnified x6